Custom Sheet Music and Arrangements
If you're looking for Professional Piano Jazz & Pop Arrangements, look no further!
I have transcribed countless famous hits (including Holiday/Christmas) from the Public Domain.
All sheet music can be purchased here: www.sheetmusicplus.com https://www.sheetmusicplus.com/publishers/f-n-enterprise-sheet-music/3002827?aff_id=675347 (Popular & Famous Songs, My Compositions, and Music from the Public Domain)
Or by contacting me directly at: fima@rogers.com (My Compositions and Music from the Public Domain)
Instrumental backing tracks are available for most Popular & Famous and Public Domain song.
All Arrangements are available for:

Piano
Piano & Guitar
Piano & Violin
Piano & Viola
Piano & Cello
Piano & Alto Sax
Piano & Tenor Sax
Piano & Trumpet
Piano & Trombone
String Quartet
Check out PDF and audio samples here.
---
Published Books
Piano Paradise Vol. 1 – 5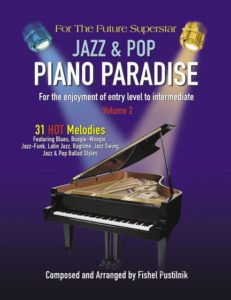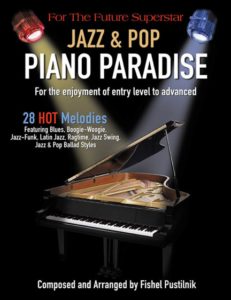 Recently my company, F&N Enterprise, published 5 books of my compositions titled "Jazz & Pop Piano Paradise". These books include original compositions in different styles. The compositions are geared towards teaching beginner and intermediate students of piano, and have been extensively tested in the teaching environment. The compositions are easy to read, fun to play and sound professional when performed. The books have become a commercial success and a hit with music teachers and students in Canada. (Thousands books already sold in Canada). They are also starting to enter the US, Brazil, Norway, Russia, Holland, Israel,Belgium, Sweden, Finland, Luxembourg, Latvia and UK markets.
"Piano Paradise" invites the music stars of tomorrow to venture into the beautiful world of piano music.
These books will introduce them to many different styles of fun and exciting Jazz and Contemporary Music. The fresh and original approach will have them learning the necessary techniques with little effort because it is so much fun! From the very first song they will be playing and sounding like a true professional!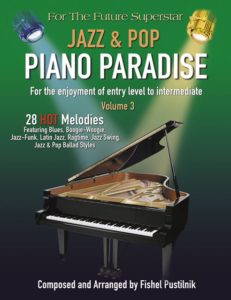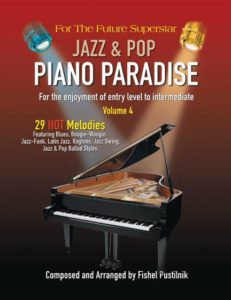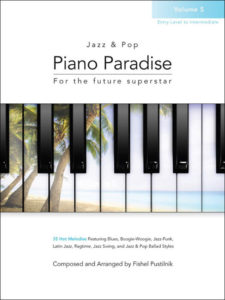 The myriad of varied songs have been chosen for these books for their elements of easy readability and for the love and enthusiasm students have shown for them. The transcriptions are simple to learn and teach and charming to play!
This lovely collection of songs is a perfect learning and teaching tool and a valuable supplementary book to help teachers and budding musicians effectively launch their musical aspirations. These books will become a mainstay in any student's or teacher's repertoire.
Transcriptions range from entry level to intermediate and are easy enough for the beginner musician to use to launch their understanding of playing Jazz and Contemporary piano music. From using these books, the students will be afforded an effective way to attain a greater knowledge and feel for playing and performing.
All music lovers will cherish these convenient and time tested books to help the budding musician begin his or her journey of wonder, accomplishment and joy into the beautiful world of Music.
---
Sax Paradise Vol. 1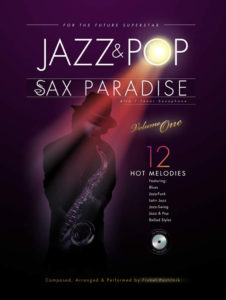 "Sax Paradise" is a wonderful addition to the Jazz & Pop series. These unique arrangements of varying styles will have you looking forward to playing saxophone every time. The book contains sheet music for both Alto and Tenor/Soprano saxophones, allowing anyone to learn and enjoy the melodies. A CD with fully recorded tracks, as well as instrumental accompaniments is also included.
---
Published CDs
Sax Voyage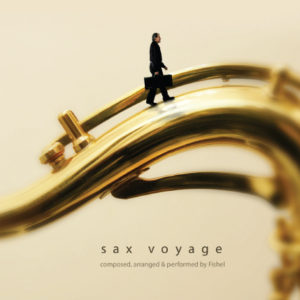 At the beginning of April 2008 Fishel has released his new cd "Sax Voyage".